Fort Myers, Florida, is known for beautiful beaches and abundant seashells along the shores. The surrounding islands, beaches, and neighborhoods only add to the possibilities for having good days in Southwest Florida.
Growing up in Florida, my family visited Sanibel Island in the summer and spent time in Fort Myers. I have fond memories of this part of Florida, and I remember clearly the beauty of the sunsets each evening when we were there.
However, Fort Myers is hurting right now after Hurricane Ian hit the area hard. While some businesses are starting to reopen already and recovery is underway, there are several ways you can help Fort Myers right now.
Update Summer 2023: Much of Fort Myers and Fort Myers Beach is back open for tourism and hoping to welcome visitors to help them recover. Don't miss out on the top things to do in Fort Myers Beach while you are there!
***Our trip to Fort Myers was sponsored by Visit Fort Myers. However, all opinions are our own, and I have visited the area prior to this sponsored trip.
Support Fort Myers Hospitality Workers
The hospitality workers of Fort Myers are the ones who will make your vacation more enjoyable. They welcome you in, make sure you receive top-tier service, and help you create memories that will last forever.
Many hospitality workers have lost their income in the wake of the storm. They are not only trying to put their lives back together but trying to figure out how they will make ends meet and pay for the damage caused by the hurricane.
You can help support the Fort Myers hospitality workers by donating here.
Volunteer in Fort Myers
If you are wanting to help out with the recovery efforts in Fort Myers, United Way has a list of volunteer opportunities available on their website.
Help out with distribution centers, tutor students, or assist elderly residents who need help with storm recovery. There are several Disaster Recovery Centers set up in the area to serve residents, and they also have volunteer shifts listed on the site.
While people from all over the country are able to donate money, many people forget the importance of volunteers after a storm. If you will be in the area or are feeling led to help, this is a great way to aid the area.
Keep in mind that hotels are being used for displaced locals and for those helping rebuild the area, so be aware of limited hotel room availability and make sure to secure lodging before you arrive.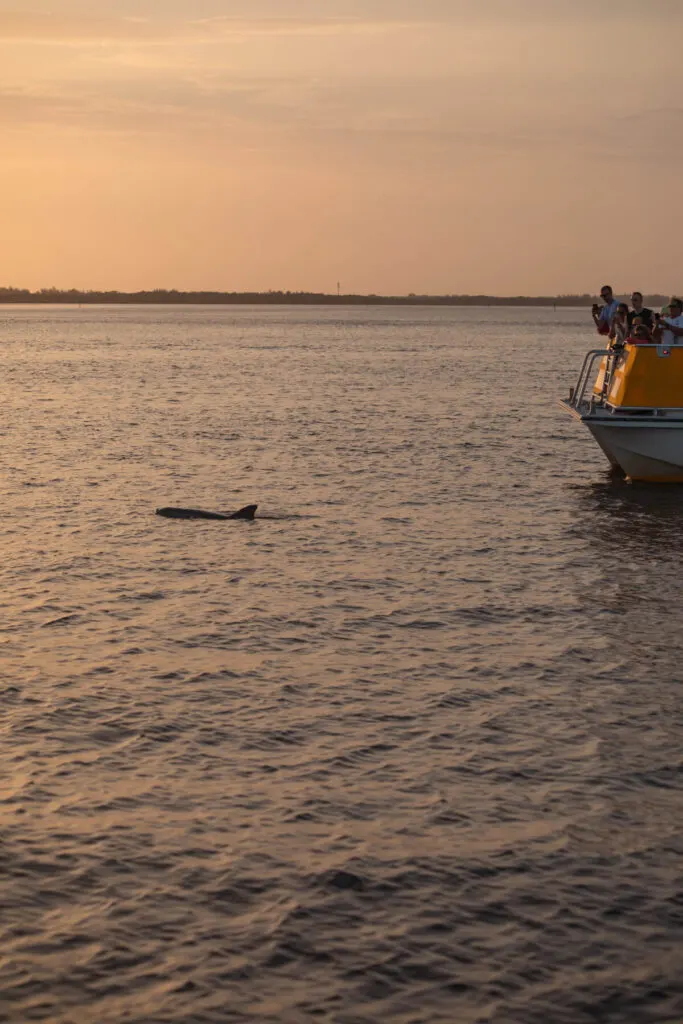 Wait to Visit Fort Myers…But Add Fort Myers to Your Bucket List
While some places are starting to open for business, many of the hotels and businesses in Fort Myers and the surrounding islands, beaches, and neighborhoods are focused on helping residents.
The hotels are being used to house locals who lost everything, utility workers working to restore services, and other contractors who are in the area to help rebuild.
As much as we all love Fort Myers, hold off on visiting until they are ready to host visitors. Extra people driving the roads just to see the damage will not help the recovery process, and residents and business owners need to be prioritized right now over sightseeing and vacationers.
However, as they start to reopen, they will need tourism to return to help the local economy recover from a prolonged shutdown and all of the costs of rebuilding.
While they aren't ready for us yet, you can still add Fort Myers and the surrounding islands, beaches and neighborhoods to your travel bucket list.
This area of Florida is beautiful, and it is great for everyone from families, couples, and solo travelers to beach lovers, outdoor lovers, history lovers and foodies.
You can relax on the beach, take a sunset dolphin cruise, enjoy a meal on the water, visit a museum, try parasailing, or collect some of the seashells the area is famous for.
When they are ready for us, you can see what is open in the area here.
Fort Myers Needs Your Help
Fort Myers will recover. The spirit of the people is strong, and they will rebuild. Good days will return to Fort Myers' islands, beaches, and neighborhoods.
Help them recover faster by donating, volunteering, and planning a trip when they are ready.
For more Florida travel tips, check out: